30 Best Android TV Apps You Must Try In 2023
Android TV is quite popular now, as it offers an amazing app collection from thousands of free-to-download apps from the android tv play store.
Now app collection on android tv has become so big that we have handpicked some of the best apps you can try out on any android tv and android tv box. If you are new to the android tv platform then these are the must-have apps for the android tv box. These apps are compatible with both android tv and android tv box, so you can easily install apps on mi box, google chrome cast, Nvidia shield or any other popular android tv box. So, let's check out the best android tv apps that you can install on any android tv and tv box from the google play store.
Jio Pages: Web Browser For Android TV
On Jio Page Web Browser, you will find all the essential features we can expect in the android tv web browser. This app UI is well-optimized for android tv we can easily navigate using the android tv remote. On the Jio Page home screen, we get dedicated tabs to view recommended content online tab. On recommended tab, we can check out the latest release trailers, and news, and even read web articles. Jio page browser can synch with google chrome so you can easily log in and sync all your favourite websites and password directly on android tv. This browser also supports file downloading, So we can easily download files directly on android tv. This browser is free to download from the android tv play store.
Send Files To TV
If you want to quickly share files from your smartphone to android tv or vice versa, then Send files to tv is the best app you can try out. This app works over the wifi network, so you can even share large-size files at high speed. This app offers a simple and easy-to-use UI to share files from an android smartphone. You can download this app on windows, mac, android smartphones, and android tv.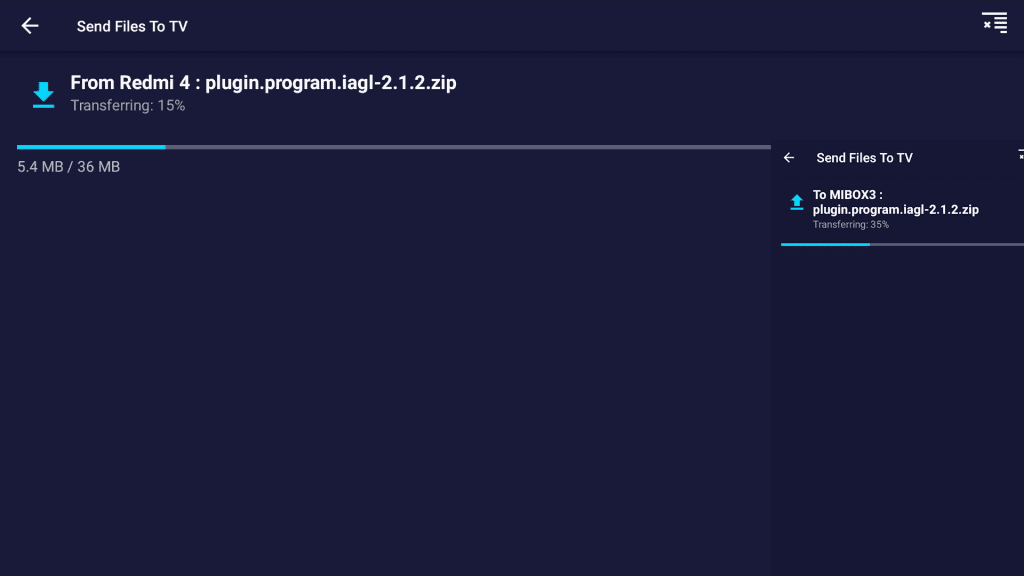 PLEX
Do you have an extensive collection of Movies & Series? If you do, then Plex is the right app for you as it helps in organizing all your movies and series with genre, rating, and subtitles. The interface of Plex is straightforward to configure in a few steps you can easily set up. Now you can even stream retro games directly on android tv. Plex has introduced Atari classics games that you can stream directly on android tv plus you can even install your collection of game ROMs and emulators on any android tv device.
Puffin TV (Paid App)
Browsing the Internet on TV. is always difficult, but now you can browse the internet on TV. easily. Puffin browser is optimized for Android TV. Platform and this will turn your remote into a cursor and help you to navigate the interface. All the websites will be visible in card view, so it's easily accessible to open any website, even you can sync your phone puffin browser websites to TV. so you can directly access the site on its TV.
Kodi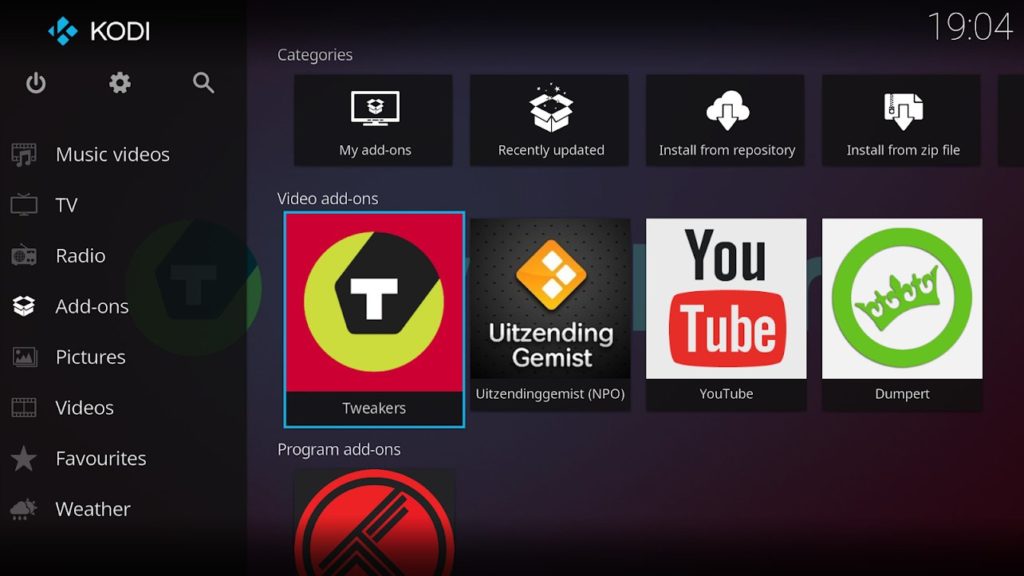 Kodi is one of the best apps for media playing as it allows users to play and view most videos, music, podcasts, and other digital media files. From local and network storage media, you can use addons on to play content from different streaming services like youtube, mojo, twitch, and many more. If you want to enjoy live tv on android tv, do check out Jio TV On Android TV addon for Kodi. I have used Kodi on Mi Box and my experience was pretty great. It opens the endless opportunity to install addons and stream content from all over the world.
MX Player
MX player is a media player that supports almost all popular media formats. It comes up with some amazing features like multiple decoding modes, online subtitles, stream content over the network, the high-speed scan of media devices, audio sync, and many more. To play offline content this is one of the best apps for tv box android.
Spotify
Spotify is the most popular app for music streaming services. The interface on Android TV. is neat and clean as all the essential features are directly accessible with remote control. Spotify On Android TV also allows you to use it as background streaming so you can use it with another app as well.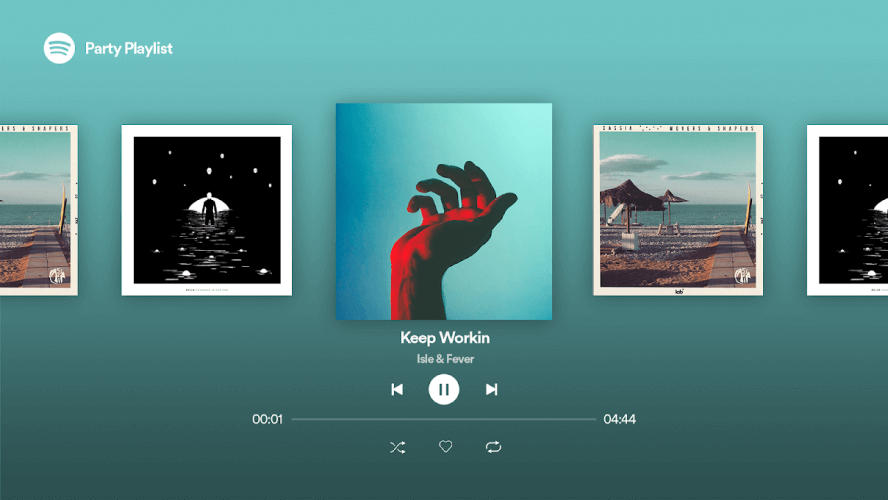 Twitch
If you love watching live streaming of games, then Twitch is a perfect place for you, as here you can watch people playing popular games like Dota, CSGO, Fortnite, Call of Duty, and many more. U.I. Part of the app on Android TV. is pretty easy to navigate as all the channels are categorized in card view with their subcategories, so with a remote, you can easily access them.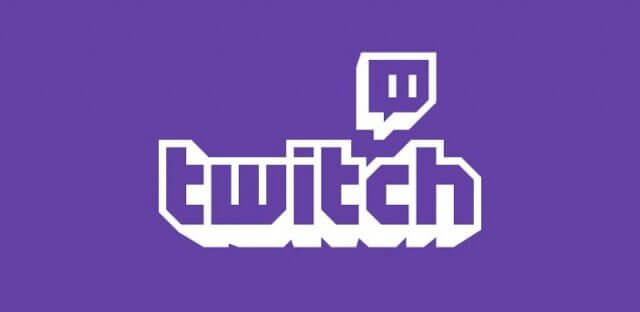 Sideload Launcher
Some apps are not directly available on an android tv play store, so we need to sideload them, but the problem with sideloaded apps is they won't show up on the Android TV launcher. So here, sideload plays an essential role as sideload helps in showing all the sideloaded apps on your device.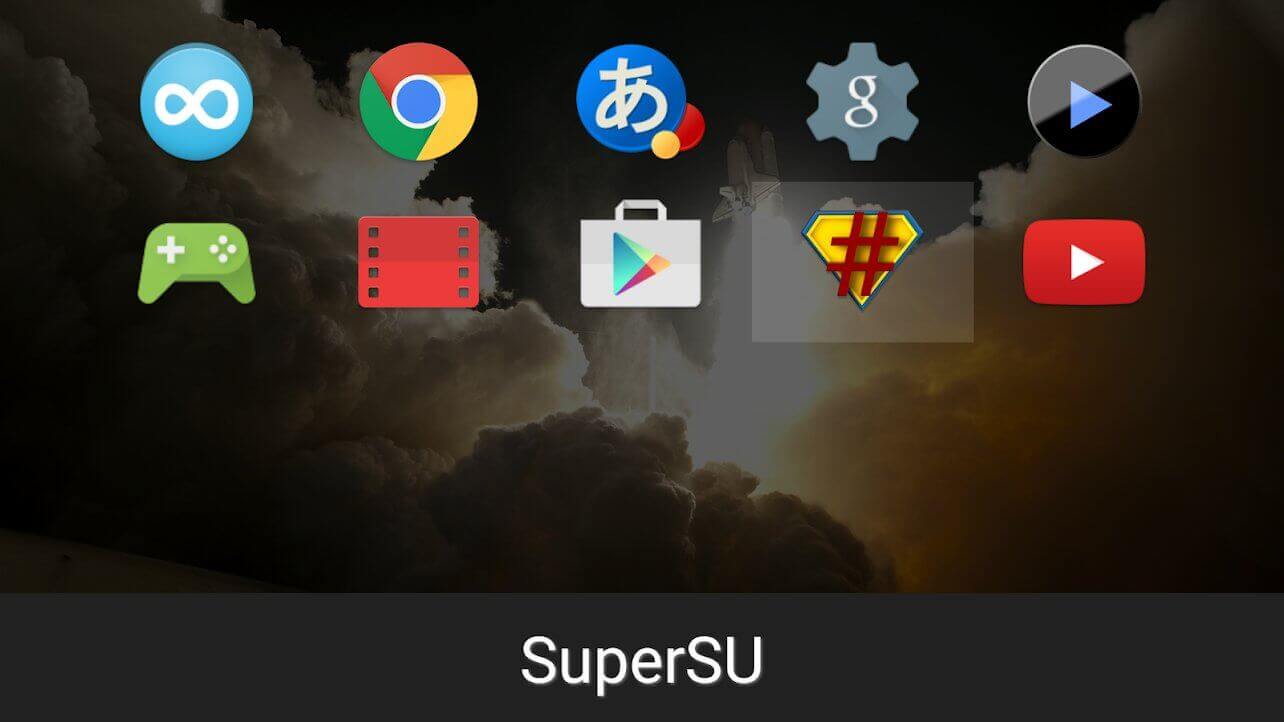 Also Read:-
Mix Apps
Similar to Sideload launcher Mix App offers a quick way to use any android tv app directly from the home screen. Mix App on android tv, we can open any sideload apps that are not visible on the android tv home screen. On android tv, this app shows all apps in one place so we can open any app directly from the home screen. This app is free to download from the android tv play store if you haven't checked out this app yet you can try it from the play store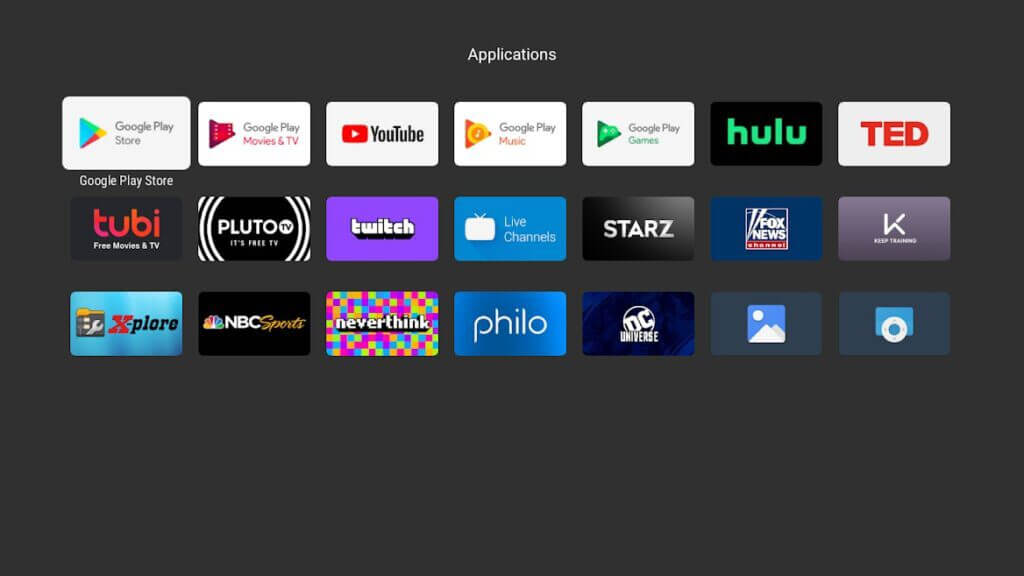 Air Screen
Airscreen helps you to cast Mobile/Laptop/Ipad screen to your Android TV. as it supports hardware acceleration to boost performance so you can easily cast video up to 4k without any delay lag. It does support almost all the applications to cast on your Android TV. from phone & laptop devices. It is must try app if you want to share a screen on Android TV.
Amazon Music
Amazon has released its official music app for Android TV, this app offers a huge collection of the latest songs from weeks, months, and years. We can stream all songs in high quality, this app comes with the option to block explicit songs and even set our preferred regional language. So we can enjoy music in our preferred language you can download this app directly from the android tv play store. If you have an amazon prime subscription then you must try out this app on android tv.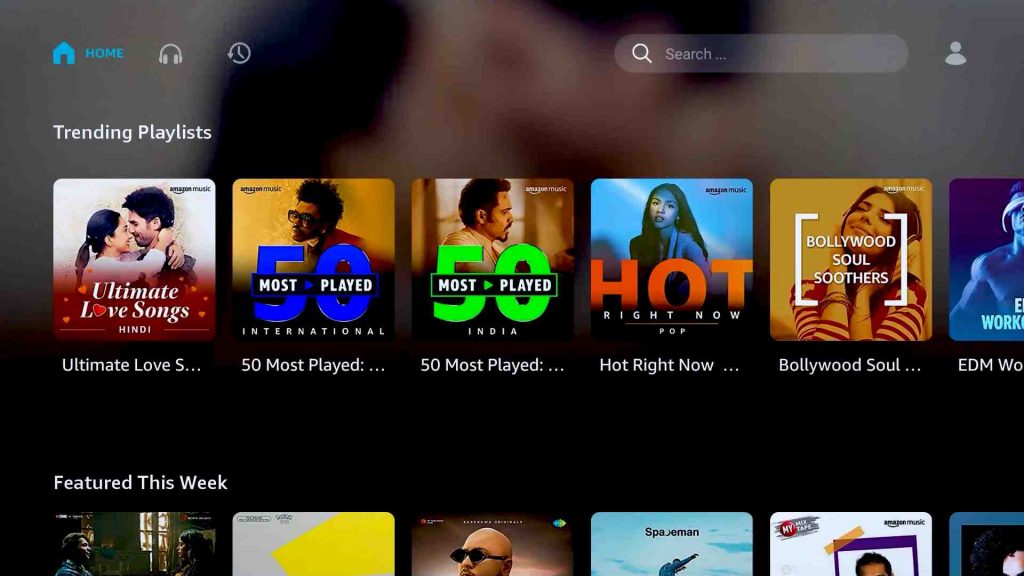 TV Cleaner
On a smartphone, we get the option to remove apps to free up background memory usage. On android tv, we don't have the option to free up the memory usage of android tv apps. If your TV is performing slow then you must try out the TV cleaner app. This app instantly stops all nonessential apps to free up android tv background memory usage. TV Cleaner app free up memory to improve overall android tv performance.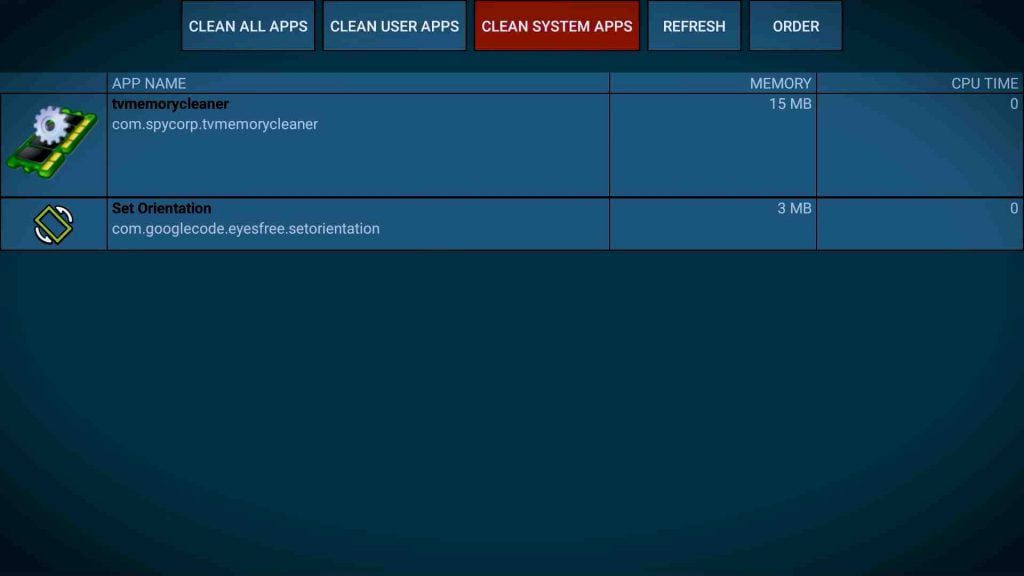 Apple TV On Android TV
The Apple TV app for Android TV provides a seamless and intuitive interface for browsing and searching for content, as well as the ability to download and save content for offline viewing. It also features a personalized recommendation system that suggests content based on viewing history and preferences. Additionally, the Apple TV app on Android TV supports multi-user accounts, allowing multiple family members to have their own profiles and viewing histories. The app also supports AirPlay 2, which allows users to easily stream content from their Apple devices to their Android TVs. Overall, the Apple TV app for Android TV provides a comprehensive and convenient way for users to access their favourite content on their Android TV devices.
Mi Wallpaper
Mi has recently added a new wallpaper app on android tv, this app features a great collection of refreshing wallpapers and a variety of clocks which we can set as a lock screen. This app is exclusively available on Mi Android TV, although you can anytime sideload it for any android tv.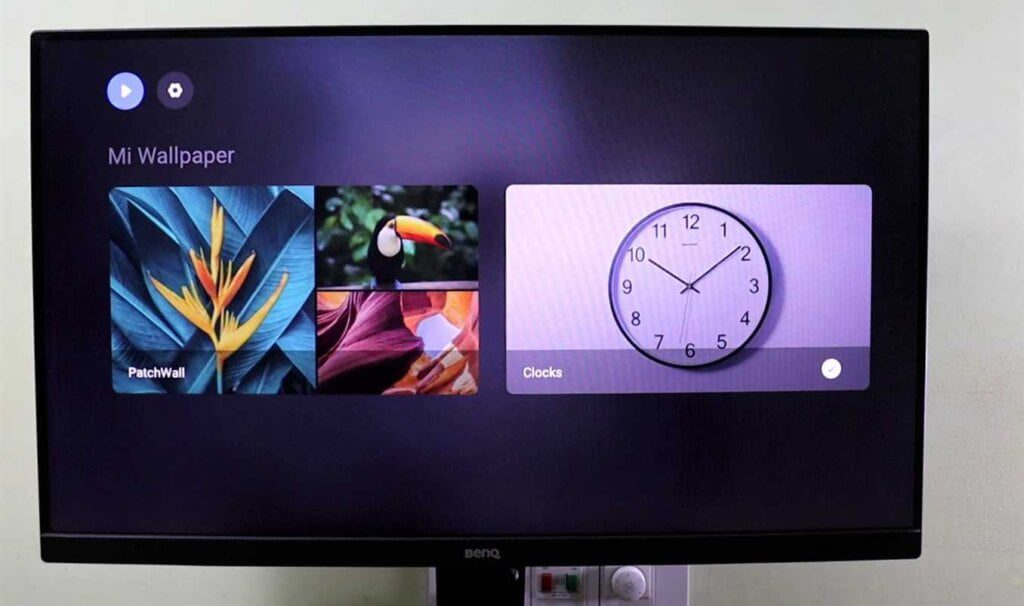 Google Meet On Android TV
Android tv is not limited to streaming movies and watching tv shows online, we can now play games, attend meetings, and even call our loved ones directly from android tv. Google Duo app is officially available on the android tv play store. This app uses an android tv remote for voice calls. If you want to make video calls you can connect an android compatible webcam to enjoy video calls directly from android tv.
Photo Gallery and Screensaver
Android TVs have a native google screensaver which offers very limited pictures. We don't have any control to set google screen saver. Now we can use Photo Gallery and Screensaver from the android tv play store, this app offers a feature-rich screensaver and even video wallpapers from different locations. You can use Google Photos, Facebook, Flickr, and many popular sources to set screen savers.
Sideloading apps on android tv is easy, but what sideloaded app lacks is home screen support. On the android tv home screen, we don't have the option to show sideloaded apps on the home screen tv menu. With the Nebula app, we can easily create a home screen shortcut for any android app installed on android tv. This app offers an easy and simple interface where with one tap we can add any app to the home screen.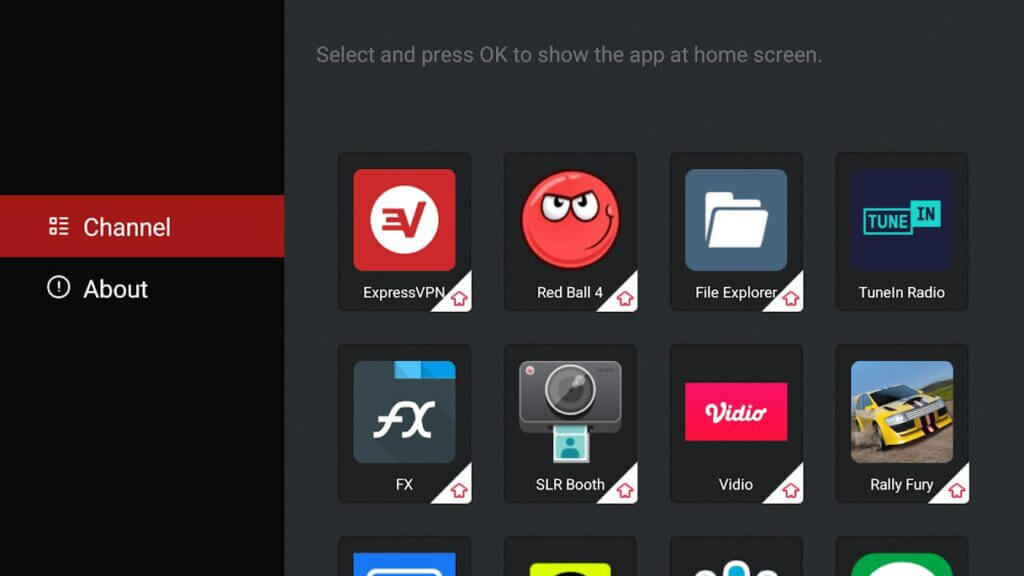 Launch On Boot
Android tv offers many streaming apps but if you like to use any particular app on android tv, then you must try out Launch on boot. This app can help you to open any android tv app automatically after booting up your android tv. If your parents and grandparents are facing difficulty in navigating on android tv, this comes in pretty handy.
Button Mapper
Many tv remotes don't have a dedicated button for streaming apps, with this app you can easily remap any tv remote button. This app can help you to remap buttons to launch any app, shortcuts or custom action with a single, double press or long-press, so we can use the same button to perform different actions.
This app offers the easiest way to receive phone notifications on Android TV, we can get all smartphone notifications directly on android tv. You can even scroll through notified messages on the Android TV in fullscreen mode, most popular apps like Whatsapp, Gmail, and Text Messages can check on android tv.
Most popular movies are now released on Netflix, prime video and other OTT platforms. If you want to enjoy movies with your friends and family then a rave watch party is a must-app for you. This app helps you to stream movies at the same time with your loved ones. In this app, we get the option to text and voice call, so while enjoying movies we can be always in touch with our friends. You can install this app on all the popular platforms from iOS, and Windows to Android TV it covers it all, the best thing about this app is are not limited to streaming videos from the OTT platform we can even stream any youtube and enjoy it with your friends.
If you love to play PC games then the Steam app will help you to stream all your pc games directly on android tv. This app needs to be installed on Windows, Mac and Android TV. The app uses a local network to stream all your Steam Library games on Android TV. The app offers streaming games at 4k 60FPS, this app uses a home network connection (WiFi Or Ethernet) to stream games on Android TV.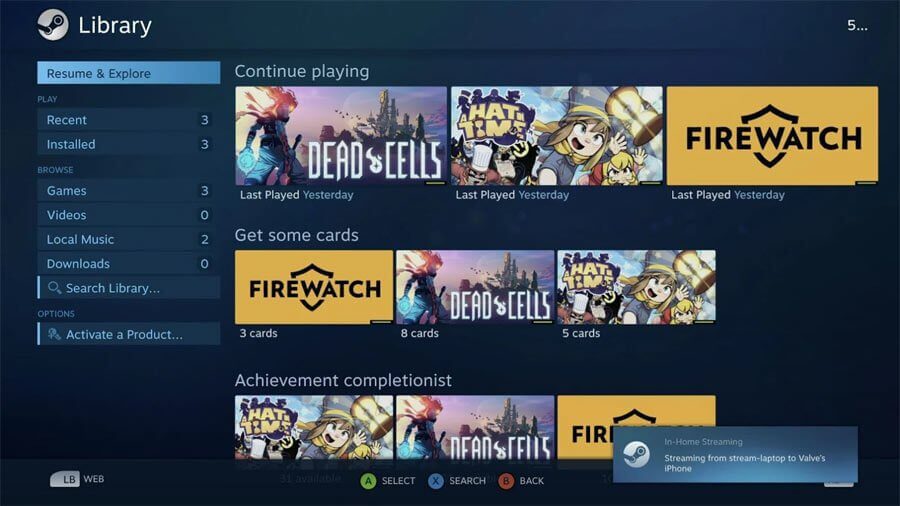 On Android TV we can't switch or remove the app from the background memory. Most of the app works all-time in background memory, which can slow down the overall performance of Android TV. With the TV cleaner app, we can easily close all background running apps with the press of one button, this app also offers to remove system apps from android tv.
Also Read:-
Retroarch
If you want to play games on android tv, then retroarch is one of the best apps to play retro games on android tv. With this app, you can play any NES/SNES, PS1and N64 games on Android TV with a controller. This retroarch emulator is soo well optimized for android tv, it works without any lag issues. On this emulator we also get external hard drive support, it can scan files and update the library and add them to game collections.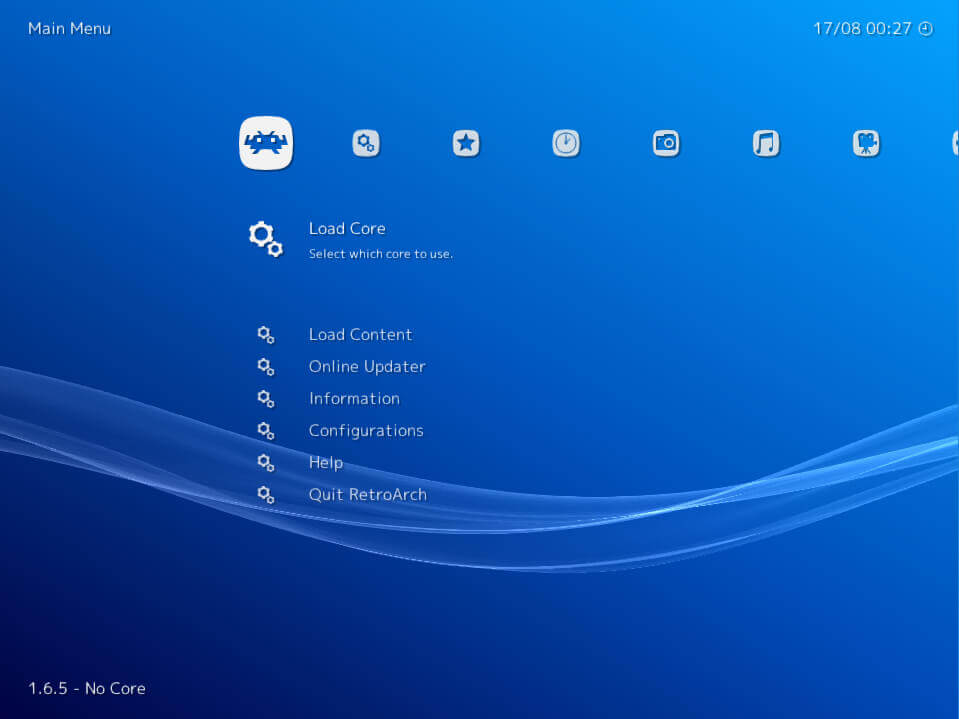 VLC
VLC is one of the most popular video players on android tv. If you want to open video, audio or any media file on android tv then this is a must-app. VLC offers really amazing features like an inbuilt media library for audio and video files and even allows us to browse folders directly. It can automatically scan the connected external drive and separate all the audio, video and media files. It also supports multi-track audio and online subtitles, with this player you can enable subtitles for any movie/TV show. You can stream directly files from the network and even adjust the aspect ratio, and volume equalizer.
10 Best android tv streaming apps:-
Jio Cinema is the most popular streaming app on android tv. As it has an extensive collection of movies, TV Shows & music videos, all content on this app can stream regional languages as well. Jio has also partnered with Disney+ so many premium movies, and TV shows are available for free to stream on this app.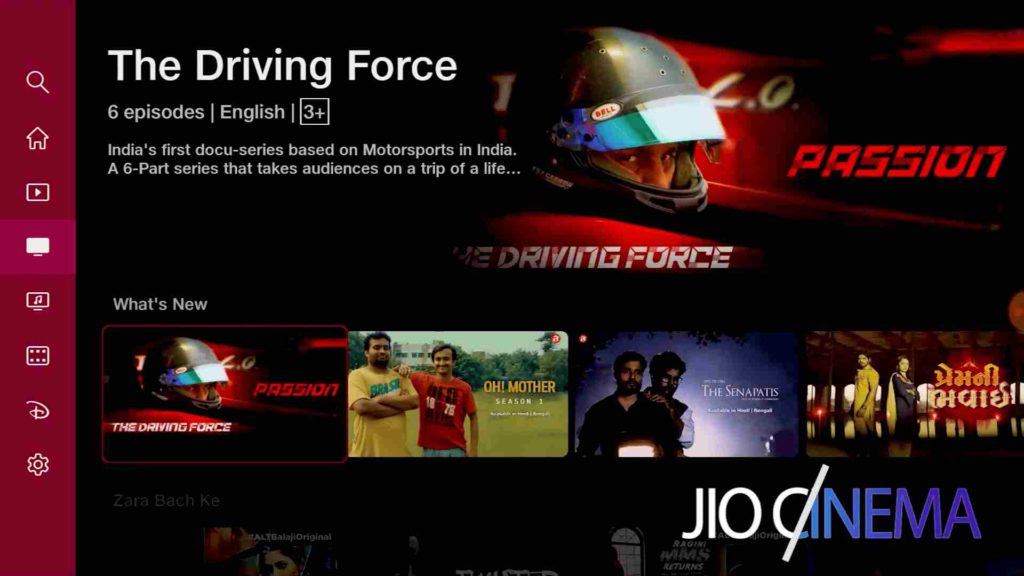 MX Player TV
MX Player is best known for Movies, TV Shows & Web Series. This app has exclusive original content in Hindi and regional languages, which you can stream free of cost. Mx player focuses on Hindi & regional content so that you can find an extensive collection of dubbed movies, and TV. shows from various countries. To watch content on this platform, you don't need any sign-up or login credentials.
TVF (The Viral Fever) channel started as a youtube channel; now it is well known for its high-quality web series. On this app, you can find top-rated web series like TVF Pitchers, Permanent Roommates, Incubicles & many more. You can stream all web series and shows free of cost; to watch all premium content on it, you need to do primary login from Facebook or Google account.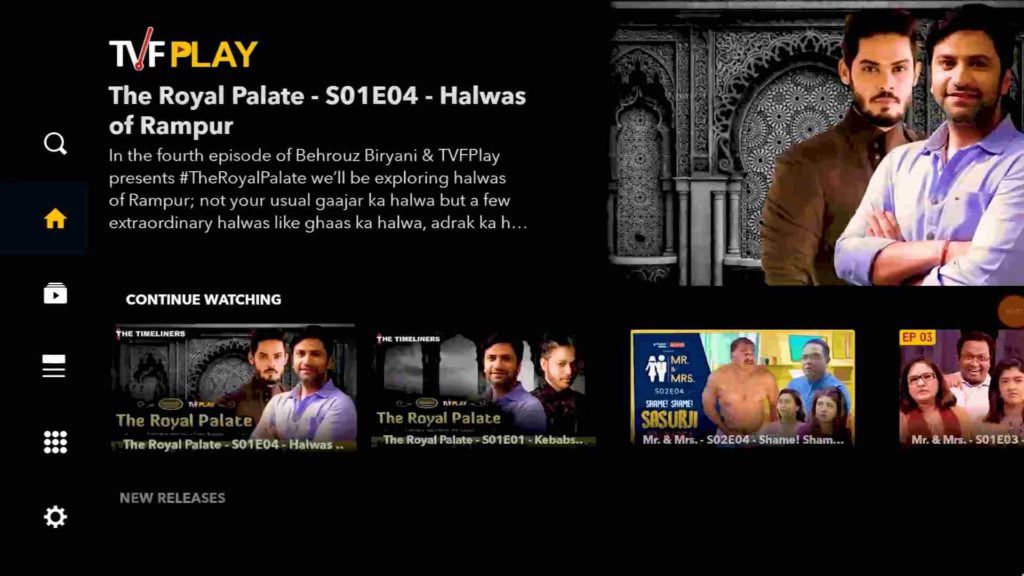 Shemaroo
If you love old classic movies, then, Shemaroo is the right App for you. This App offers an extensive collection of Bollywood classic movies from the late 19 to '20s. Here, you can also watch devotional and regional-based content on their platform. Movies, TV Shows, and Devotional content are available in many languages as well. This App requires basic login access to most of the content on it, and you can check this app on the Android TV play store.
Voot is well known MTV, Nickelodeon, and Colors TV show, as it also offers an extensive collection of Bollywood movies that you can stream free of cost. It also offers a trial program of 30 days, which gives you access to the premium content of voot select. On voot select, you can watch an amazing thriller, and Sci-Fi original shows from voot originals as one of the most popular series on its platform is Asur, which got 8.6 on IMDB.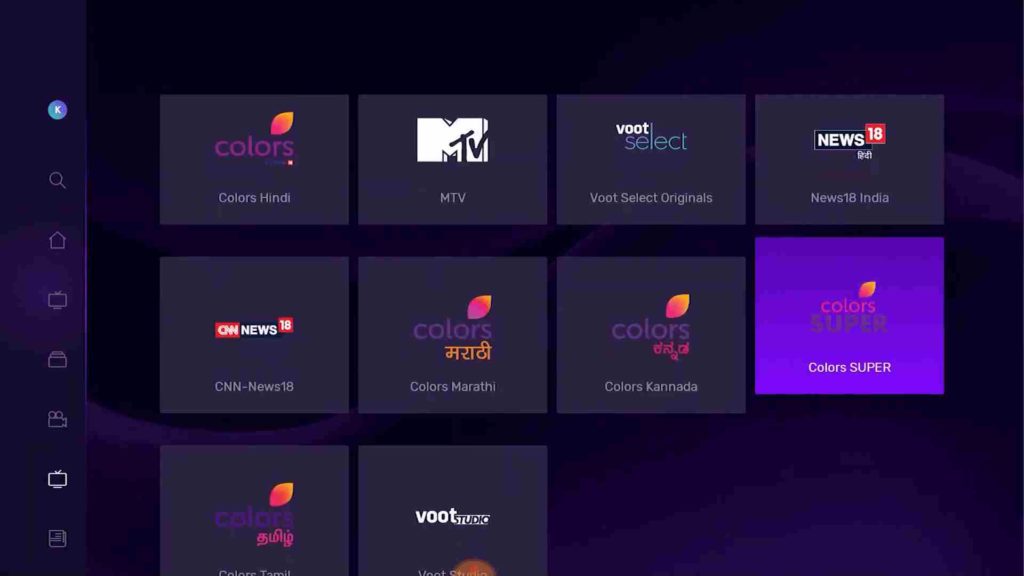 Sony Liv
Sony Liv is like a Voot app that offers content on the sub-premium model. Where you can watch all the TV. shows from the Sony network, in the regional language without any subscription. App also offers content from Sub TV, Sony TV, Liv food & Web originals. This app also has a premium subscription model that allows viewers to watch top-rated Hollywood movies and Live tv channels from a sony network. There are very few apps that allow watching Live Channels on their app sony liv is one of them.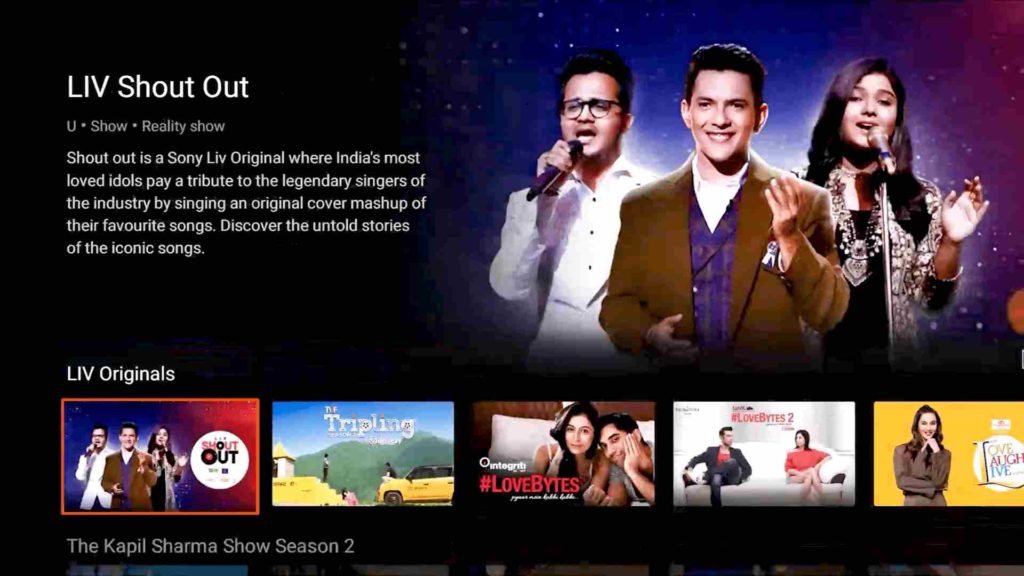 If you love shows from the Zee network, then Zee5 is the perfect app for you. This app offers free premium movies, and TV shows to watch on its platform. On Zee5 TV Shows are from &TV, Zee TV, Anmol & Big Magic. It also offers some international shows that you can watch in Hindi. Zee 5 Premium Subscription allows viewers to live stream shows from the zee network. It also provides premium shows from Alt Balaji, Zee Originals, and Zee Studio Movies.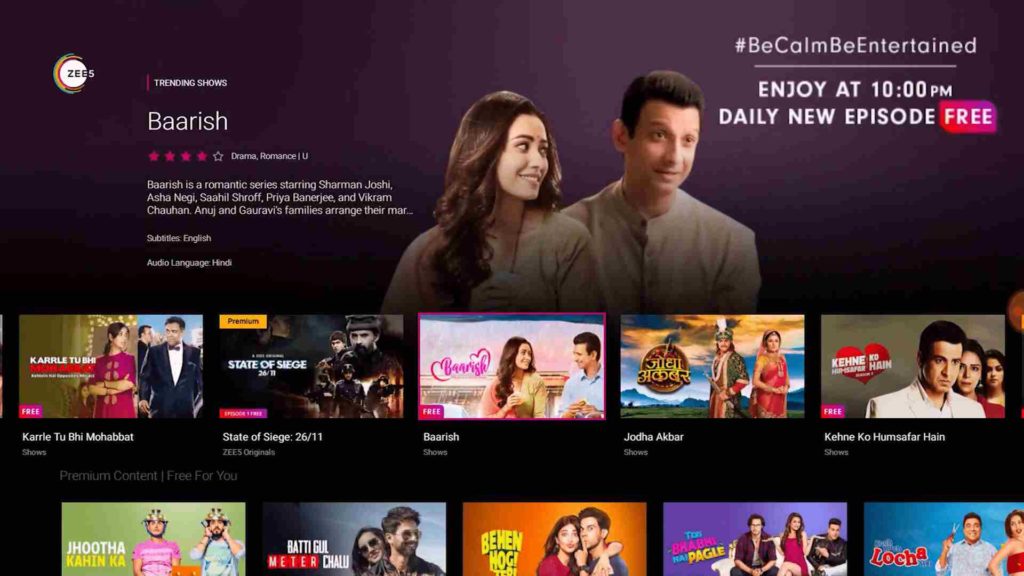 This is one of the most popular android tv apps which offers Movies & TV shows from Star and other Networks. You can also watch movies, tv shows from popular networks like HBO, NatGeo, Disney+, and many more. With a small VIP membership, it offers a variety of free content to live stream. Hotstar is one of the popular apps to watch sports as it offers exclusive live sports content on its platform.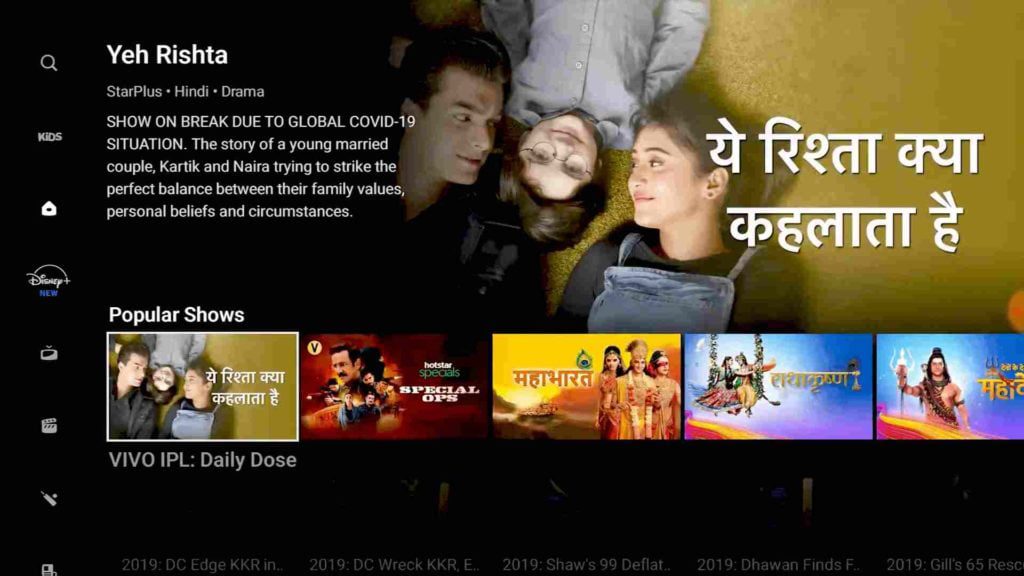 Curiosity Stream
Curiosity Stream is a one-stop destination for documentary series, and here it has features covering every topic from space exploration to adventure to the secret life of pets. Content on this platform is available for free to stream and to watch premium content on it, and you can use it for seven days trial.
Wrapping Up
So, these are the Best Android TV Apps you can install right away on any android TV or on any android tv box. Android tv play store is still in development, so we will keep you updated with the latest apps you can use on android tv.
| Best Streaming Apps | Best Entertainment Apps |
| --- | --- |
| Netflix | YouTube |
| Amazon Prime | Neversink |
| SonyLiv | Kodi |
| Zee5 | Retro Arch |
| Hotstar | |
Also Read :-