Jio Cloud Gaming Platform: Jio Games
In India we don't have many cloud gaming platforms. Recently, jio released its new cloud gaming service Jio Games which can help us to play high-end graphics games on any device. The best part is this app is in the beta stage, so we can experience games completely free of cost. We don't need to pay for any subscription.
If you are not familiar with the cloud gaming concept, we can play ps5, Xbox and other high-end graphics games without installing them on pc, smartphones, or smart tv. Microsoft game pass and Nvidia GeForce Now are top cloud gaming platforms which offer a wide variety of game collections, but all these popular cloud gaming platforms are not available in the Indian region. To experience cloud gaming in India jio games app is the perfect option.
I'm using jio fibre set-top box to install this app you can install the same on a smartphone and laptop. To play cloud games on the smartphone you need to install Jio Games app from the google play store. To experience games on pc you can directly visit cloud.jiogames.com from any browser.
If you are using jio fibre set-top box you can install the Jio games app from the jio store. To set up the first time you need to enter your mobile number. The service provider doesn't matter so you can use jio, airtel or any service provider to register on this app. To play these games on tv you need to connect a gamepad. I'm using the redgear gamepad, you can use any Bluetooth or dongle-supported gamepad.
If you don't have a gamepad then you can use jio gamepad app on your smartphone, this app is free to download from the google play store.
The last option you can try is you can connect a USB keyboard and mouse. On jio set top box you can connect a USB mouse and keyboard to play these games. It's good to see we get plenty of options to play these games on tv.
Game Titles
In-game libraries every genre has 5 to 6 games. From action, adventure, and racing almost every other genre has limited game options.
If you are experiencing cloud gaming for the first time then I would recommend you play grid games in the racing category. This game's graphics and gameplay totally stand out from the other cloud games. I have also experienced red out a racing game and it worked really well.
While playing games I haven't experienced any low latency issues, I didn't feel like these games are working in online mode. I have experienced these games on a 150 Mbps net connection and you can play them on 100 and 50 Mbps.
When I was playing these games on jio fibre set-top box my experience was quite good but playing the same games on a smartphone then I didn't have the same easygoing experience. It looks like the smartphone app is not well optimized, most of the games on the smartphone won't work in full-screen mode. The onscreen controller covers most of the screen, so it becomes really difficult to play these games using on-screen controls.
To get the best experience I would recommend playing games on a PC or jio fibre set-top box. On the web version, we also get an option to adjust the game quality. If you face any lag issues you can tweak the setting to get smooth gameplay on lower-speed connections.
This app is in the beta stage so we don't get huge game collections in every genre, we get 5 to 6 games but only 2-3 games are interesting to play. I'm hoping over a period of time we get a better game collection. One major issue I have noticed as this app is still in the beta stage, so many times when we play a game the app will get freeze or crash.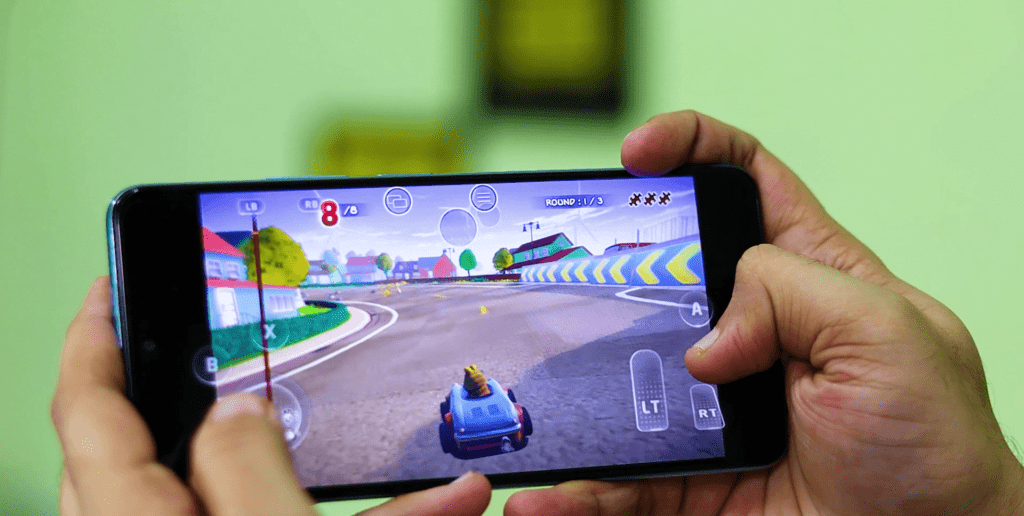 Issues In Jio Games App
If you face this issue I would recommend you clear the cache memory and try to reopen the game. After clearing the cached app worked fine for me. Jio is pushing its limit to make cloud gaming platforms popular in India as recently jio has tied up with Nvidia GeForce Now Gaming service. Some users got early beta access to the Nvidia games tab on jio games app.
Currently, only two games WatchDogs and Destiny are available to play using the GeForce service. I'm hoping soon we could see a more popular game title in this jio games app. This app is in the free beta stage so I would highly recommend you check this out. Let me know in the comments how was your experience with Jio Cloud Games App.